Colored Wooden World Map Heban with Cities and Rivers
Unveil the world's vibrancy with our Colored Wooden World Map in Natural Plywood, now available in four versatile sizes. Crafted from natural plywood and brought to life using UV printing technology, it showcases country borders, names, and approximately 400 cities, rivers, and lakes with precision.
The natural plywood adds organic elegance to your decor, each piece with its unique grain patterns. This map is more than decor; it's an educational tool, providing geographic insights.
Thanks to UV printing, the colors are vibrant, and details are accurate. Installation is easy, making it perfect for your living room, office, or study.
Looking for a unique gift? This map is ideal for globetrotters and geography enthusiasts.
Before
After
Mount the wooden world map and enjoy a unique decoration on the wall.
Wooden world map with additions
Full montage kit: velco/glue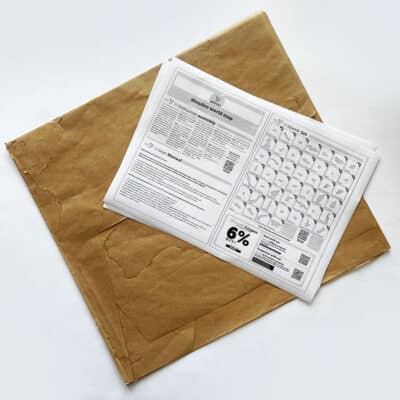 Template in 1 to 1 format
Characteristics of the Colored Wooden World Map​:
📌 Explore 7 continents – The world's major landmasses brought to life.
📌 Discover 45 islands – A comprehensive view of Earth's notable islands.
📌 Easy assembly – Simple setup with included instructions.
📌 400+ cities and capitals – Geographic knowledge at your fingertips.
📌 Mighty rivers named – Prominent rivers highlighted for your exploration.
📌 Defined borders – Effortlessly grasp political divisions.
Explore the world's vibrancy and celebrate its diversity with our Colored Wooden World Map in Natural Plywood, available in four sizes for a perfect fit in any space.
Have a question? We want to help you.
Easy assembly and disassembly
Mounting our map on the wall is easy and satisfying. In the kit you will find detailed step-by-step instructions and all the necessary mounting components. Thus, regardless of your level of installation experience, you will be able to enjoy the magnificent effect of a three-dimensional map on the wall in no time.
Step-by-step installation:
Tape the paper mounting template to the wall included in the package using painter's tape.
Punch out a continent (e.g. Africa) from the stencil.
Paste the wooden continent into the torn out spot.

Mount with glue: Durable, Solid, Strong. Simply apply glue spot-on to the back of the map.
Adhesive Velcro Mounting: Strong and sturdy enough. Allows more frequent removal and reattachment without damaging the wall. Just stick the self-adhesive Velcro to the map then peel off the protective film from the Velcro and apply the map piece to the wall.
Desire a $10 Discount on Your Initial Order?
Share your email and receive world map styles with an extra perk!