Country Wooden World Map Oak
Elevate your decor with the Country Wooden World Map, meticulously crafted from high-quality plywood and expertly painted in a rich oak color. This exquisite piece seamlessly combines artistry and functionality, featuring borders and captions of countries that add a layer of educational depth and intrigue.
Each map is a testament to craftsmanship, with the plywood base providing durability and the oak-colored finish adding a touch of timeless elegance. The inclusion of country borders and captions not only enhances its visual appeal but also makes it an informative and engaging piece of art.
This map is more than just decor; it's a fascinating journey through the world's countries, their boundaries, and their names. Immerse yourself in the world's beauty and let your wanderlust be inspired as you explore the globe from the comfort of your home.
Before
After
Mount the wooden world map and enjoy a unique decoration on the wall.
Wooden world map with additions
Full montage kit: velco/glue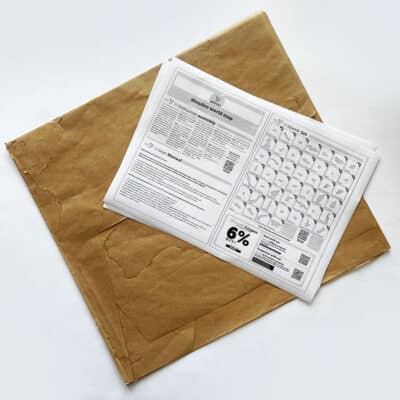 Template in 1 to 1 format
📌 Handmade birdywing.com.
📌 Perfect for any interior
📌 The possibility to mark travel destinations
📌 Very easy and fun installation
📌 A wide range of sizes, colors and variants
📌 High quality 100% wood plywood
📌 Choice of two installation methods
📌 A wide range of card extensions
📌 Individual access to each customer
Customize your map to match your style with various size options available. Installing this masterpiece is a breeze, thanks to the included mounting system. It's a perfect addition to any room and makes for a thoughtful and unforgettable gift. Discover the world in style with the Country Wooden World Map in oak color, complete with borders and country captions.
Have a question? We want to help you.
Easy assembly and disassembly
Attaching our map to the wall is an easy and enjoyable process. Inside the package, you'll encounter comprehensive, step-by-step instructions and all the necessary mounting components. Thus, regardless of your mounting expertise, you'll soon be able to savor the three-dimensional effect of our map on the wall.
Step-by-step installation:
Tape the paper mounting template to the wall included in the package using painter's tape.
Punch out a continent (e.g. Africa) from the stencil.
Paste the wooden continent into the torn out spot.

Mount with glue: Durable, Solid, Strong. Simply apply glue spot-on to the back of the map.
Adhesive Velcro Mounting: Strong and sturdy enough. Allows more frequent removal and reattachment without damaging the wall. Just stick the self-adhesive Velcro to the map then peel off the protective film from the Velcro and apply the map piece to the wall.
Desire a $10 Discount on Your Initial Order?
Secure the wooden world map to your wall and enjoy its unique charm.